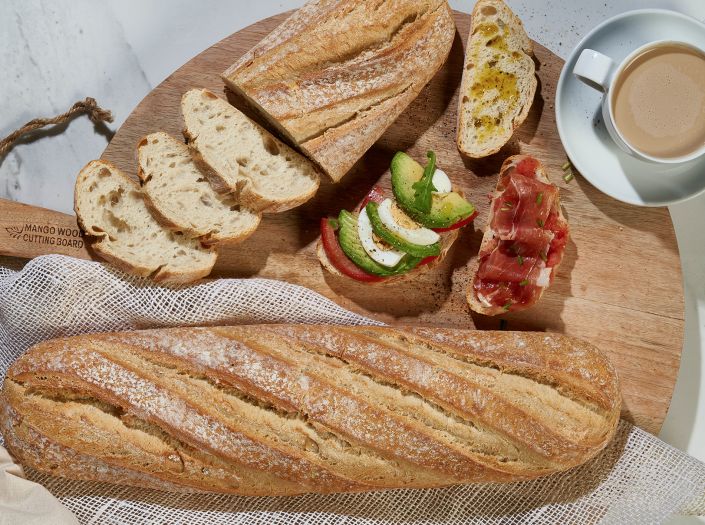 Ideal for toast for breakfast or snacks.

A bread with great presence, it can be the perfect accompaniment for lunches and dinners because of its easy-to-eat texture, due to its special baking which generates a rustic but thin and crunchy crust.

In addition, it contains natural wheat sourdough which contributes to a longer shelf life.
discover it