Choosing a frozen dough also brings us benefits

Choosing a frozen dough also brings us benefits
Traditional bread is wonderful, but frozen doughs offer a series of benefits which, depending upon our needs, may be more convenient. It is possible to follow the most traditional processes alongside the most advanced techniques, whether it is bread for a bakery, for frozen pastries (sweet and savoury, for snacks or pâtisseries).
More and more bakers and hoteliers are turning to frozen doughs, because of the benefits they offer their businesses. This confirms that the results may be just as satisfactory, while the rest of the procedures become simpler and the times are controlled more precisely, making the service and organisation easier.
Let's now look at some of the reasons to bet on frozen doughs, which range from good results - pre-baked bread retains its virtues, including its flavour, and it can be served at the table freshly baked - to sustainability: waste is reduced and the foodstuffs' shelf life is extended. Luckily, the range and variety of products only continues to grow.
Freshly-Baked anytime
The great benefit of frozen dough is that freshly-baked product is available at any time of day. It is the biggest divergence from traditional baker since it is only necessary to defrost the product for approx. 20-30 min and bake for 15-20 min to ready the product for consumption or sale.
Product quality
Using cold technology was a revolution in the bakery industry. Freezing had traditionally been used in other sectors, with very good results. It is a natural preservation method that does not require preservatives or additives and which guarantees that the characteristics, such as the nutritional properties, the texture and the flavour, are maintained.
Greater product variety
The use of frozen doughs for bakeries makes it possible to offer a greater variety of products in less work time, hence the business makes gains in organisation and effectiveness.
The same is true of frozen doughs for catering, since restaurants and cafeterias do not need to re-supply daily. They save on costs and logistics, without sacrificing on quality.
More doughnuts can be stored in the warehouse, though there is usually more demand for croissants. In turn, this type of dough helps with experimentation and to ensure there is rotation of different types of products, some of which have much healthier properties: reduced salt, multi-cereal...Specific articles, whose traditional production is costly for low quantities, which leads to high prices; a problem that is solved with freezing. Finally, customisation, because certain firms work with frozen slabs so that the customers can make products that are different from the original. Cakes and sweets as you like them.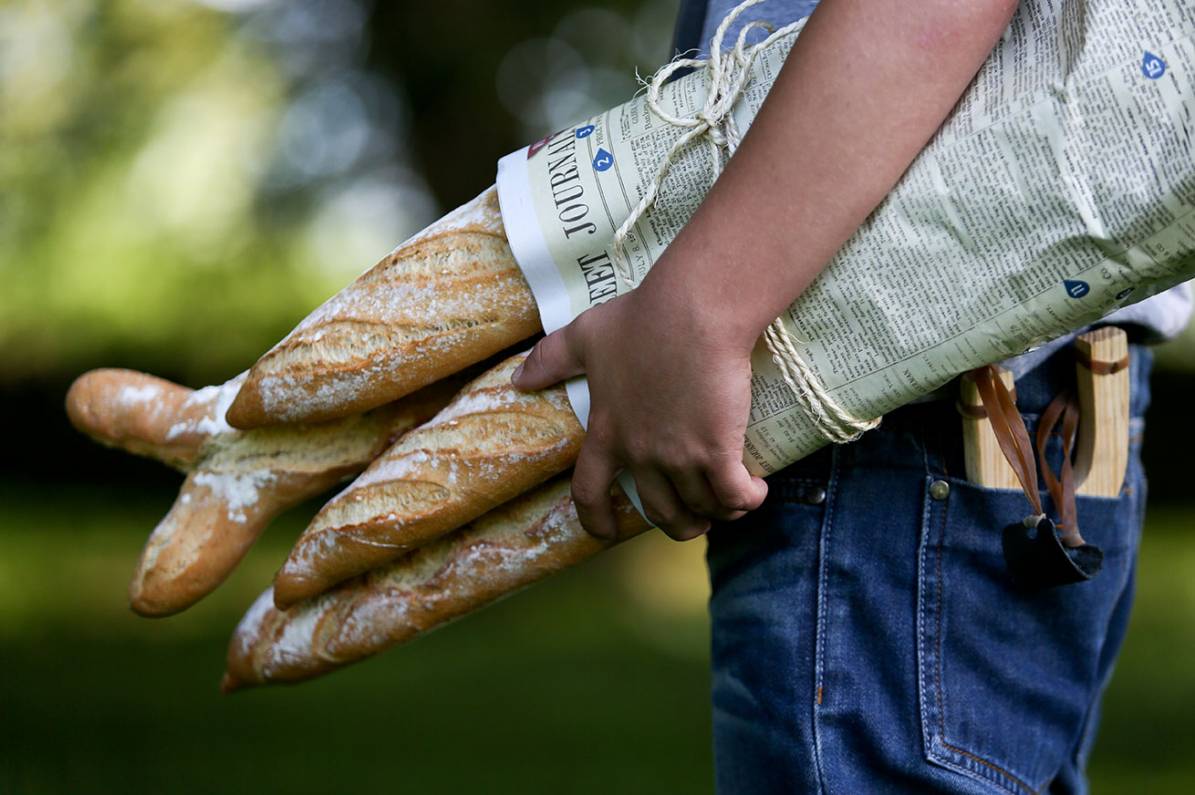 The times and shelf life are adjusted

Frozen dough saves on time and energy. Products can be offered more quickly and without the need for any great prior effort, which improves performance and margins for businesses. Just as greater control of the bread and pastry's shelf life is possible, so, too, is it possible to adjust the orders and their dispatch, reducing waste. If a cafeteria knows that it sells croissants in the mornings and pains au chocolat in the afternoons, it is not obliged to prepare a great selection from first thing in the morning. The same applies to times of the year at which certain products are more in-demand.
Less food waste
Though the previous point is clearly business-focused, by reducing food waste we also contribute to sustainability. Pre-baked bread can be stored frozen for months, until we finally decide to use it and bake it again. For retailers, this means less waste and more flexibility when dealing with changes in demand and, bearing in mind the consumption data for this foodstuff, it is certain to greatly benefit the environment and social equilibrium. According to data from the Ministry of Agriculture, Fisheries and Food, Spaniards spent an average of €75.60 each and consumed consumption of 31 kilos of bread in 2019; that's nothing.


In short, frozen doughs also have their own advantages over classic doughs, which is why hoteliers, traders and bakers prefer them. Not only because they are cost-effective and fit in well in the processes, but also because there is more and more range and variety on offer. Progress has been made in the use of good ingredients and in strict production processes, which has achieved adequate, varied baking, which guarantees high-quality bread and pastries.